Jackie VanderBrug, gende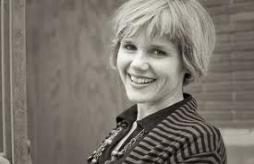 r lens investing pioneer and advocate, has published a comprehensive book on the subject in which she cites Capital Sisters International's groundbreaking work in the microfinance arena.
From Amazon.com:
Gender Lens Investing: Uncovering Opportunities for Growth, Returns, and Impact, co-authored by Jackie VanderBrug, Managing Director and Joseph Quinlan, Managing Director and Chief Market Strategist, of U.S. Trust, Bank of America Private Wealth Management, is the first book of its kind to examine in-depth the advantages of integrating gender into investment analysis. While other books speak to growing numbers and influence of women, Gender Lens Investing moves from economic trends to financial strategy.