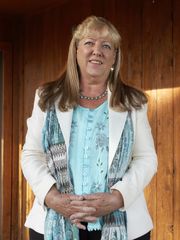 Patricia Foley Hinnen, CEO of Capital Sisters International, has recently received a number of important acknowledgments for her work in the areas of micro lending and financial inclusion, including:
International Women's Forum Impact Pitch
One of 15 Inspiring Women CEOs that Impacted the World in 2015 – Cause Artist
Global Purpose Prize for Financial Inclusion – MetLife Foundation and Encore/AARP with an interview by Jane Pauley (February 2016)
Outstanding Female Entrepreneur – World Denver (March 2016)
Global Service Award – Alliance of Professional Women (September 2016)
In addition, Patricia served as Chair of the first ever symposium on "Impact Investing with a Gender Lens", featuring the world's foremost experts to explore ways we can all use our assets and influence to promote access to capital, gender equity in the workplace, and investment products that benefit women and girls.
You may visit Capital Sisters' YouTube channel to view interviews featuring Patricia Foley Hinnen discussing Capital Sisters' work.
View Patricia's bio here, recognition here, and resume here.