Patricia Foley Hinnen
Founder & Chief Executive Officer
Patricia started Capital Sisters to raise business capital for impoverished women in developing countries and to promote gender lens investing.
Patricia has worked in economic development and international affairs for the past three decades with the U.S. Congress, the U.S. State Department, and the microfinance industry. She started Capital Sisters to raise business capital for impoverished women in developing countries and to promote financial inclusion around the world. She created the first women's bond in the world to finance micro loans, for which she won the Global Purpose Prize for Financial Inclusion. Since 1998, she has helped establish seven domestic and international microfinance organizations under the Capital Sisters umbrella, raised loan capital for 100,000 women's businesses in 25 countries, and served as a microfinance and gender advisor to the State Department where she represented the United States in the 21-nation Asia Pacific Economic Cooperation forum (APEC) for a decade as head of the Women Leaders Network. Patricia lived in Europe for many years, managing the evaluation of international programs for the U.S. Congress, including the East European and Soviet portfolio after the fall of the Berlin Wall.
Within the U.S., Patricia was the Co-founder of Colorado Microcredit, the Micro Business Development Center, the Colorado Microfinance Alliance, and is an Advisor to the Rocky Mountain Microfinance Institute. She serves on the boards of the International Fund of the Colorado Women's Foundation and the Alliance of Professional Women, and is a member of the International Women's Forum. Patricia is a guest lecturer for the international and business schools at Denver University and the University of Colorado. She developed her passion for international affairs during two tours in the U.S. Peace Corps, where she served in West and Southern Africa with her husband Britt. Traveling to more than 60 countries has provided her with incredible experiences – including five revolutions. Patricia has a BA in Political Science and Economics from the University of Colorado and Master of Public Policy and Program Evaluation from Denver University.
Sondra Greene
Chief Financial Officer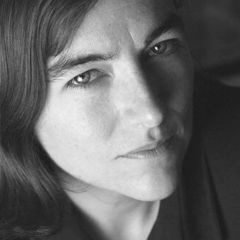 Sondra is responsible for all finance and operational matters, including the Sister Bonds® Investment Program.
Sondra has had an extensive and varied career in international finance. She spent fifteen years as an investment banker, for Macquarie Bank and Barclays Capital, primarily in London, where she raised private funding for public infrastructure projects in Europe and around the world. She was also part of the team that launched Macquarie's infrastructure funds management business in Europe and she managed significant asset acquisitions on behalf of the funds. Before joining Capital Sisters, she was the Finance Manager for Engineers Without Borders – USA. Sondra has an Economics Degree from Brandeis and an MBA from Wharton.
Karina Lundahl
PROGRAM MANAGER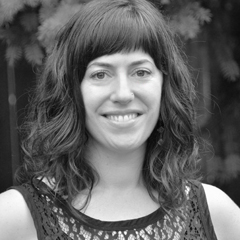 KARINA ADVANCES OUR PROGRAMS THROUGH INDUSTRY RESEARCH, DATA ANALYSIS AND DUE DILIGENCE.
Karina is an interdisciplinary researcher who focuses on lasting solutions to poverty. She has conducted research as a Fulbright Scholar and Borlaug Fellow on crop diversity and social barriers for women farmers in Nepal. Previously, as a Research Liaison at the MIT Media Lab, she advanced administrative systems and developed internal and external relationships. She has also contributed to reporting to the United Nations on human rights violations stemming from energy development in Panama, and has conducted research on systemic racial discrimination in public education in the Czech Republic. Karina has a BA in Liberal Arts from Bennington Collegean and an MS in International Agricultural Development from UC Davis.
CORINNE JOHNSON
BUSINESS MANAGER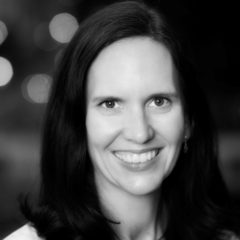 CORINNE MANAGES BUSINESS OPERATIONS AND COMMUNICATIONS.
Corinne has over 15 years of experience working in several areas of business that have led to a comprehensive understanding of business operations. She concentrated in the finance industry with a background in operations management, personal finance, investor relations, private equity, accounting, and regulatory compliance. Her strengths include drafting and implementing strategic plans, streamlining procedures, creating efficient operations, reducing firm risk, and advancing ethical conduct. Before joining Capital Sisters, Corinne was an assistant controller for a private family office in Chicago, IL; a client advisor for a multi-family office in Boulder, CO; and a chief compliance officer/vice president of operations for a private equity/hedge fund in Boulder, CO. Corinne has a BS in Finance from the University of Colorado and an MBA from the University of Chicago.
Denise McMahan
Foundation Relations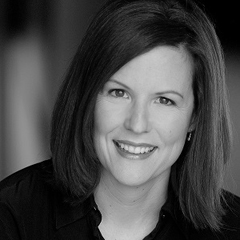 Denise manages foundation relationships.
Denise brings a wealth of experience from her leadership in both large and small nonprofit organizations in the areas of fundraising, communications and business development. Her career began as on-site fundraising consultant for The Pacific Group in Los Angeles where she served PAC-12 and California State Universities. Denise was twice recognized as Managing Director of the Year for fundraising innovation and model account, surpassing client revenue goals on every assignment. Denise dedicated more than a decade to university fund raising, demonstrating success in all facets of the business, and ultimately accepted a post at the University of Denver, where she helped secure millions of capital campaign dollars through unprecedented donor participation campaigns. Denise began consulting for nonprofit and corporate clients in 2000 and launched CausePlanet in 2006. There she created an online leadership training resource where she engages in book development and promotion. Denise has a BA in Communication and Marketing from the University of Arizona and an MA in Applied Communication from the University of Denver.
Jodi Carpinello
Executive Assistant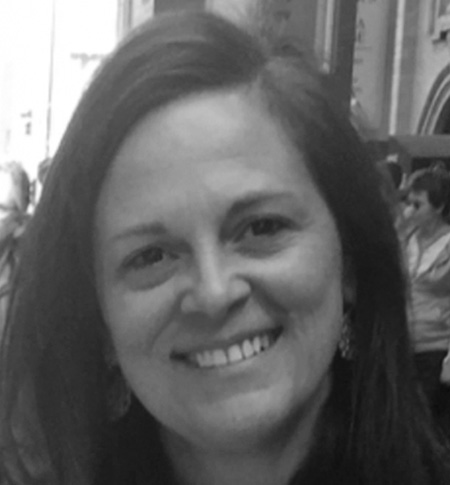 Jodi serves as Executive Assistant to our CEO, Patricia Foley Hinnen, and is integral to organizing our day to day operations
Jodi joined Capital Sisters in 2016 to provide administrative support to the organization. Her background is in hospitality sales and management, with over two decades of experience with several large national hotel groups. In these roles she developed and implemented strategies to maximize revenue growth through marketing, sales, promotion, advertising, and public relations. She brings to Capital Sisters her well-developed organizational skills, and her ability to thrive in a fast-paced work environment. Jodi has a BS in Social Work from Colorado State University.