Patricia Foley Hinnen
Founder & Chief Executive Officer
Patricia started Capital Sisters to raise business capital for impoverished women in developing countries and to promote gender lens investing.
Patricia has worked in economic development and international affairs for the past three decades with the U.S. Congress, the U.S. State Department, and the microfinance industry. She created the first women's bond in the world to finance micro loans, for which she won the Global Purpose Prize for Financial Inclusion. Since 1998, she has helped establish seven domestic and international microfinance organizations under the Capital Sisters umbrella, raised loan capital for 100,000 women's businesses in 25 countries, and served as a microfinance and gender advisor to the State Department where she represented the United States in the 21-nation Asia Pacific Economic Cooperation forum (APEC) for a decade as head of the Women Leaders Network. Patricia lived in Europe for many years, managing the evaluation of international programs for the U.S. Congress, including the East European and Soviet portfolio after the fall of the Berlin Wall.
Within the U.S., Patricia was the Co-founder of Colorado Microcredit, the Micro Business Development Center, the Colorado Microfinance Alliance, and is an Advisor to the Rocky Mountain Microfinance Institute. She serves on the boards of the International Fund of the Colorado Women's Foundation and the Alliance of Professional Women, and is a member of the International Women's Forum. Patricia is a guest lecturer for the international and business schools at Denver University and the University of Colorado. She developed her passion for international affairs during two tours in the U.S. Peace Corps, where she served in West and Southern Africa with her husband Britt. Traveling to more than 60 countries has provided her with incredible experiences – including five revolutions. Patricia has a BA in Political Science and Economics from the University of Colorado and Master of Public Policy and Program Evaluation from Denver University.
Sondra Greene
Strategic Advisor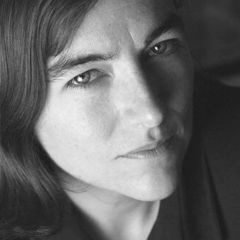 Sondra is responsible for all finance and operational matters, including the Sister Bonds® Investment Program.
Sondra has had an extensive and varied career in international finance. She spent fifteen years as an investment banker, for Macquarie Bank and Barclays Capital, primarily in London, where she raised private funding for public infrastructure projects in Europe and around the world. She was also part of the team that launched Macquarie's infrastructure funds management business in Europe and she managed significant asset acquisitions on behalf of the funds. Before joining Capital Sisters, she was the Finance Manager for Engineers Without Borders – USA. Sondra has an Economics Degree from Brandeis and an MBA from Wharton.
Wyn Schulz
Director of Finance and Operations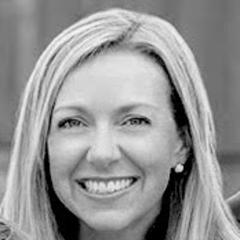 Wyn manages the day-to-day operations of Capital Sisters International, ensuring efficiency, accountability, and strategic growth to maximize impact.
Wyn joins Capital Sisters with an extensive strategic and analytic background in corporate finance and operations working primarily in the technology and banking sectors. She utilizes detailed analyses of historical trends, potential outcomes, and critical success factors to ensure peak organizational efficiency. Some of the highlights from a career that spans over two decades include working with and training managerial staff in China and France; leading a team of business analysts and managers as Associate Vice President at a Fortune 50 bank; and consulting with dozens of small businesses in the areas of international banking and business planning. In addition to an extensive career in finance, Wyn's volunteer efforts include coaching students in Math Olympiad and Odyssey of the Mind; serving as Treasurer for a local Museum Friends Board; hosting events for families at various youth and family shelters; and planning fundraisers for several community non-profits. Wyn received undergraduate degrees in Finance and French from Tulane University and an MBA from the University of West Florida.  She spent a year studying at the Universite de la Sorbonne in Paris, France, and completed an MBA certificate in International Business at the Transatlantik-Institut in Ludwigshafen, Germany.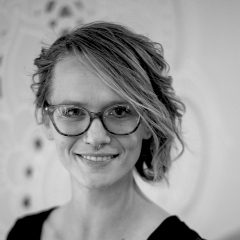 Annie oversees analytics and reporting of investor and microfinance data.
Annie specializes in analyzing and synthesizing data – both qualitative and quantitative – to drive change. Prior to her time with Capital Sisters, Annie generated data-driven stories for stakeholders at the Alzheimer's Association, which were used to improve outreach to Colorado's underserved aging populations. She has conducted research in Ghana to amplify the voices of local women who knew micro credit groups were an important component of the fight against child trafficking. She also received funding from Rotary International for a project, Turning the Page on Health, which aimed to empower Peruvian communities and improve health and literacy outcomes in children. Annie conducted her thesis research on the post-conflict landscape in Northern Ireland, which focused on the role of grassroots community organizations in reintegrating one of Europe's most divided cities. Annie has a BA in Economics and Anthropology from Grinnell College.
Laura Ostrow, MSW
Program Coordinator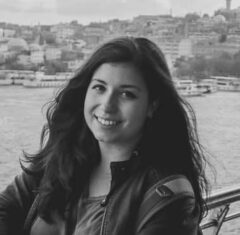 Laura coordinates the program and communications while providing administrative support to the Capital Sisters team.
Laura joins Capital Sisters with a broad background in providing technical support and advocacy in both international and local nonprofit settings. She is passionate about advocating for and catalyzing grassroots social change and providing direction and aid to important initiatives fighting for human rights, women's empowerment, social justice, and an end to gender-based discrimination. She comes to this position leveraging experience in research, grant writing, program development and evaluation, event planning, graphic design, and donor communications and outreach.
Laura has extensive international experience including meeting with women entrepreneurs receiving microloans in Nicaragua, co-developing a curriculum for an ESL class for adults with developmental disabilities in Costa Rica, developing an emergency response plan for the post-disaster setting of Christchurch, New Zealand, and providing development and outreach coordination for a Palestinian feminist organization working for Arab women's rights in Israel. She has also worked with survivors of gender-based trauma, violence, and torture on a clinical level, and completed a Women's Leadership training focused on global women's issues, empowerment, and advocacy. Laura has a BS in Human Services from Northeastern University in 2017 and completed her Masters of Social Work (MSW) degree at the University of Denver in June of 2022, where she specialized in sustainable development and global practice while also obtaining a Certificate in Global Social Work.
Kelsey Covell
Operations Manager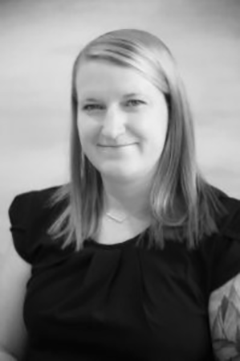 Kelsey oversees all operational matters and systems at Capital Sisters International to ensure maximum performance, professionalism, and efficiency in the delivery of our mission.
Kelsey joins Capital Sisters with an extensive background in Operations Management in a variety of settings including healthcare, human resources, and business.  She is an expert at achieving significant and sustainable operational improvements by focusing on critical processes, systems, performance and supporting infrastructure.
In addition to a zeal for strategizing process improvements, Kelsey is also passionate about volunteering to mentor and empower those in the community that are less fortunate or disabled. Over the past 15 years, she has volunteered with teens without housing, patients with traumatic brain injuries, and older adults with chronic mental illness. A life-long advocate for gender and racial equality, Kelsey is thrilled to help Capital Sisters  advance the economic empowerment of women though entrepreneurship.
Kelsey received an undergraduate degree in business management with a minor in accounting at the University of Colorado. She is currently studying at Cornell University to obtain a project management certification.