Patricia Foley Hinnen
President
BOARD OF DIRECTORS FOR CAPITAL SISTERS INTERNATIONAL
Patricia is the Founding CEO of Capital Sisters International. She has worked in economic development and international affairs for the past three decades with the U.S. Congress, the U.S. State Department, and the microfinance industry. She started Capital Sisters to raise business capital for impoverished women in developing countries and to promote financial inclusion around the world. She created the first women's bond in the world to finance micro loans, for which she won the Global Purpose Prize for Financial Inclusion. Since 1998, she has helped establish seven domestic and international microfinance organizations under the Capital Sisters umbrella, raised loan capital for 100,000 women's businesses in 25 countries, and served as a microfinance and gender advisor to the State Department where she represented the United States in the 21-nation Asia Pacific Economic Cooperation forum (APEC) for a decade as head of the Women Leaders Network. Patricia lived in Europe for many years, managing the evaluation of international programs for the U.S. Congress, including the East European and Soviet portfolio after the fall of the Berlin Wall.
Within the U.S., Patricia was the Co-founder of Colorado Microcredit, the Micro Business Development Center, the Colorado Microfinance Alliance, and is an Advisor to the Rocky Mountain Microfinance Institute. She serves on the boards of the International Fund of the Colorado Women's Foundation and the Alliance of Professional Women, and is a member of the International Women's Forum. Patricia is a guest lecturer for the international and business schools at Denver University and the University of Colorado. She developed her passion for international affairs during two tours in the U.S. Peace Corps, where she served in West and Southern Africa with her husband Britt. Traveling to more than 60 countries has provided her with incredible experiences – including five revolutions. Patricia has a BA in Political Science and Economics from the University of Colorado and Master of Public Policy and Program Evaluation from Denver University.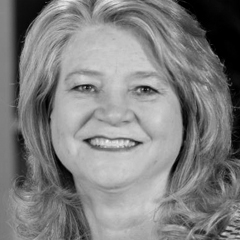 BOARD OF DIRECTORS FOR CAPITAL SISTERS INTERNATIONAL
Cindy is a Principal of FLS Associates, providing strategic business services to early stage technology startups. Prior to joining FLS Associates she was a Founder of Sitera Inc., where she created products that enabled a new market of communication chip sets, and she has participated in multiple startups that have had a successful IPO or acquisition. She is a director of BoldeReach, a non-profit organization funding international programs for women and children, and an advisor to the University of Colorado's Student Chapter of Engineers Without Borders. Cindy is a Trustee Emerita from Rice University and has served on the board of directors of the Association of Rice Alumni, previously serving as Board President. She has served on the Rice Alliance for Entrepreneurship – Information Technology/Web 2.0 Advisory Board, on the Board of Directors of Rice University Press, and as the chair of the Connexions Oversight Board. Cindy has a BA in Mathematics from Rice University and a BA in Psychology from the University of Illinois.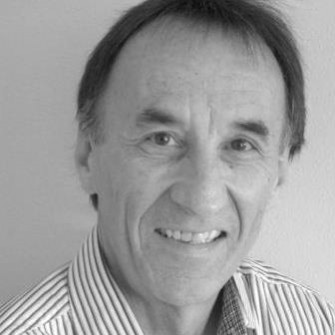 BOARD OF DIRECTORS FOR CAPITAL SISTERS INTERNATIONAL
Britt has 30 years of professional experience in the corporate, government and nonprofit sectors with an emphasis in Information Technology. Britt has been directly involved with Capital Sisters on a pro bono basis since its inception in 1996, is an inaugural Board member, and serves as VP of Technology. He retired in 2016 from the U.S. Department of Energy where he managed $65 million in energy efficiency and renewable energy grants before his transition to the information management team. Prior to this Britt was an IT Solution Architect for Perficient, Inc., leading project engagements for Fortune 500 clients. Britt worked to create enterprise solutions and web architecture for a range of businesses and corporations prior to Perficient, including McData where he was responsible for web content management. While he spent a majority of his career in IT and web development, he has also worked extensively in energy sector development, green building, and natural resource management. He won two global awards for his work in energy conservation. Britt served in the Peace Corps in Liberia and Lesotho and has worked and traveled extensively around the world. He has a BA in History and Political Science, and a Master of Forestry and Resource Management from Colorado State University.
Larry Greenwood
Board Member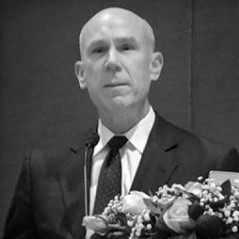 BOARD OF DIRECTORS FOR CAPITAL SISTERS INTERNATIONAL
Larry Greenwood assumed the position of President of the Japan Society of Northern California on March 16, 2016. Prior to joining the Society, Larry worked four years in Tokyo where he managed government relations throughout Asia for MetLife and five years in Manila, Philippines where he co-led the Asian Development Bank and was responsible for about $7 billion of development lending a year. As a career diplomat from 1976-2006, Larry enjoyed two assignments in the US Embassy in Tokyo, postings in the Philippines and Singapore, and a variety of other jobs, including a term as US Ambassador to the Asia Pacific Economic Cooperation (APEC) group. Larry is concurrently Senior Advisor to the Bower Group Asia, a DC-based consulting firm advising corporations on government policy and regulations, and a non-resident Senior Adviser to the Center for Strategic and International Studies, one of the most prominent think tanks on international issues in Washington DC. Larry holds a BA from Eckerd College in St. Petersburg, Florida and an MALD from the Fletcher School of Law and Diplomacy in Medford Massachusetts. He speaks and reads Japanese.
Pat Cooper
Board Emeritus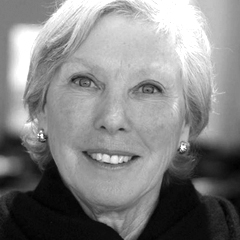 BOARD EMERITUS FOR CAPITAL SISTERS INTERNATIONAL
Pat has over 30 years of private and public sector experience as a public policy analyst, strategic planner, entrepreneur and civic leader. She is the Founder and Convener of The Women's Regional Network: Afghanistan, Pakistan and India, a collaborative network of women leaders from civil society organizations in South Asia to lead and take action to address the issues of extremisms, corruption and militarization of aid and development as they impact women's security in the region. Since moving to the United States from Canada in 1990, Pat has served in leadership and governance roles for a number of organizations in the fields of education, public policy and women's rights.  She served as a Fellow at the Center for International Affairs at Harvard University from 2002-2003; as Executive Director of the Denver Children's Museum, where she directed the financial turnaround of the museum; as Emeritus Director of Pathfinder International; and on the Advisory Board of Urgent Action Fund for Women's Human Rights. She currently serves on the Advisory Board of Colorado Women's College; the School of Public Affairs at the University of Colorado; and on the Leadership Council for the Harvard Divinity School where she initiated and funded a conference for international journalists on "Reporting Global Conflict: Uncovering the Link between Religion and Human Rights". Prior to moving to the United States, Pat served for eight years as a senior executive appointee for the Government of Canada to provide advice on the effects of federal legislation on women and children. Pat was a founding member of the Women's Legal Education and Action Fund, and served on the Boards of the YWCA of Canada, The United Way of Calgary, the Senate of the University of Calgary, and The Calgary Chamber of Commerce. Pat has a BA in History from the University of Alberta, an MPA from the University of Colorado, School of Public Affairs, and a Master of Global Studies from the Korbel School of International Studies at the University of Denver. She is also a Fellow of the Weatherhead Center of International Affairs at Harvard University.
Stephanie Boyles
President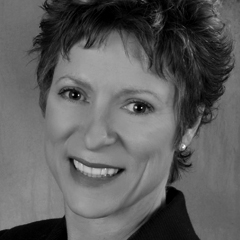 Board of Directors for Capital Friends International, the Supporting Organization for Capital Sisters International
Stephanie has extensive experience shaping new products to meet customer desires in a wide variety of settings – large telecommunications organizations, top tier management consultancies, technology startups, and mostly recently she co-founded a startup which designs and brings high end leather accessories to market. Before working in the startup world, Stephanie served as a senior business development and engagement oversight leader for The Monitor Group, one of the world's leading advisory and consulting firms. Prior to that, with BellSouth Corporation, she harnessed and delivered a corporate commitment of $25M to internet-enable schools throughout BellSouth's territory, a strategy which ultimately made the education market the company's fastest growing business segment and proved that the firm could "do well by doing good". Stephanie has also served as the Vice President of Technology for The International Alliance for Women (TIAW). Stephanie has a BA in Mathematics from the University of Georgia, an MS in Mathematics from Michigan University, and a Ph.D. in Mathematics from the University of Florida.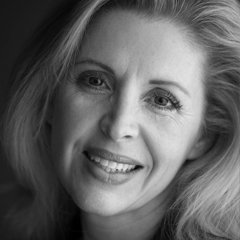 Board of Directors for Capital Friends International, the Supporting Organization for Capital Sisters International
Pam is an entrepreneur with an extensive background in business development, management, and investment-class real estate. Pam is an inaugural board member of Capital Friends International, serving on the Executive Committee for over a decade. She has spent over 20 years working in airports, with a particular focus on business development, IT solutions, property management and landside services. Pam joined Paradies Lagardere, the leader in travel retail, in 2018 as Vice President, Business Development, working in airports across the U.S. Prior to that she worked for a major provider of airport parking and transportation services, developing wireless internet and related IT solutions for airports for a variety of clients. She also co-founded an airport-focused Wi-Fi management company, Airport Network Solutions. Pam also serves as a member of the Advisory Board for the USO Northwest at Portland International Airport. Pam attended the University of Oregon, and holds real estate licenses in Oregon and California.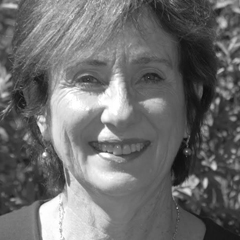 Board of Directors for Capital Friends International, the Supporting Organization for Capital Sisters International
Teri was president of Teri Schwartz Associates for 35 years, a Denver based consulting firm focused on the areas of organizational change and leadership development. Teri is a visible force in the national and international business communities, having received recognition for the work she has done with Fortune 500 companies in the areas of culture transformation, leadership, team development, executive coaching and organizational change over the last 25 years across a diverse community of client organizations and individuals including Merck, Pinnacol Assurance, Merrill Lynch, Guaranty Bank & Trust, General Electric, Bristol-Meyers Squibb, Genentech, Human Genome Sciences, and the US Department of Education. Teri currently focuses her skills and experience on education, working with Denver Public Schools and other Colorado school districts. She coaches principals, runs school staff team building sessions, works with top leaders to achieve organizational culture change, and designs and runs a common ground process to bring school communities and staffs together to resolve conflicts and get alignment around visions and strategy. Teri is actively involved in community service, teaching leadership and engagement skills to young and underserved populations in the Denver community. She also provides leadership training to the international board of the Oaxaca Street Children's Project in Mexico. She has provided leadership coaching for Capital Sisters International, and has designed and facilitated strategic planning meetings for the board of Capital Friends International. Teri received a BS in Education and an MS in Public Administration from the University of Colorado in Boulder. Teri is currently retired, working on selected consulting engagements, serving on the Board of Capital Friends, working with Food for Thought running a food bank for a charter school serving low income students, traveling, and enjoying life.
Constance Hanninen
Board Emeritus
BOARD EMERITUS FOR CAPITAL FRIENDS INTERNATIONAL, THE SUPPORTING ORGANIZATION FOR CAPITAL SISTERS INTERNATIONAL
Constance Hanninen was an early co-founder, seed funder, board member, and advisor to Capital Sisters International, and founder of its Supporting Organization, Capital Friends International, where she served as President for its first three years. After a tour in the Peace Corps in West Africa, Constance spent her career helping impoverished women through her medical practice and her philanthropy. Capital Friends International was initially named in honor of Constance's Aunt Sylvia Kallio – for her inspiration and financial support. Sylvia Kallio was a dynamic early 20th century woman who was active in the French resistance, worked with Albert Schweitzer in Africa, and left a large international legacy in Washington DC. The name of the Supporting Organization was changed to Capital Friends International in June 2007 to better reflect its purpose.
BOARD EMERITUS FOR CAPITAL FRIENDS INTERNATIONAL, THE SUPPORTING ORGANIZATION FOR CAPITAL SISTERS INTERNATIONAL
Mary Zinn has been involved with Capital Sisters International and Capital Friends International for more than a decade as a seed funder, advisor, and inaugural board member. She served on the Board of Capital Friends International from 2004 through 2013, including as President – overseeing the establishment of the Capital Reserve Fund and Endowment, as well as supporting the launch of the Impact Investment Fund. Mary is the CEO of Zinn Mediation and Associates, and a long time philanthropist and activist in the national and international peace and justice movements. Mary has more than two decades in the Alternative Dispute Resolution field as a trainer, administrator and curriculum designer. She offers expertise in mediation, conflict and anger management, collaborative models and facilitation. Mary's international consulting work focuses on building relationships and teaching communication skills, specifically related to conflicts in the Middle East. She also participates in the management of a family business of twenty-six partners.